The 2023 Bi-State Shad Fishing Contest registration is now closed.
We will no longer be taking applications for the 2023 Shad Contest.
Home – Bi-State Shad Fishing Contest – April 20th to 23rd 2023
Welcome to our new website!  New for this year, is the option for online registration. Please note that you can only register and pay for one person at a time.
This year's banquet will be held on Saturday, March 18 2023  6 pm, at the Alpha Vol. Fire Hall, 1109 Lee Ave. Alpha, N.J. 08865.
We are asking for gift baskets and goods for our tricky trays, and auctions for this years banquet.  Please click here for more information.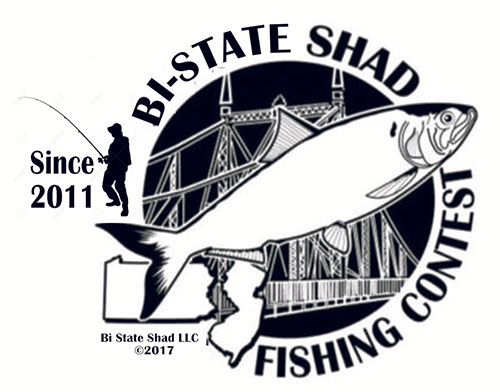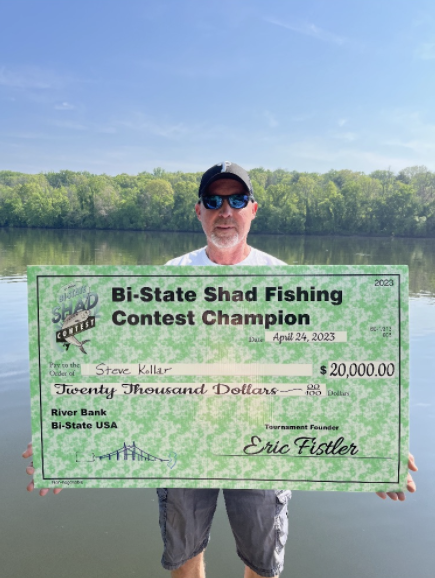 Welcome to our  website, my name is Eric Fistler, and I have lived by and fished the Delaware River, my entire life. I started the Bi-State Shad Fishing Contest in 2011 after the Easton Shad tournament ceased operations. The Bi-State Shad Fishing Contest is a fun-filled family event, with something for everyone. There is a top ten payout, along with 4 daily prizes. there are 2 senior bonus prizes, a veterans bonus prize, a top 3 women's bonus prizes, and top 5 kids bonus prizes, in 2 age groups. Age 11 and under, and Age 12 to 15. Prize amounts are determined by entry fees and sponsorship fees. Our grand prize has held steady at $20,000 since 2018. Pending approval, an 18 foot Yamaha G3 Boat, with a 90/65 Jet drive, and Bear Trailer, will be given away. Included with your registration, all contestants are entered into a drawing for the boat package giveaway. Fishing takes place anywhere on the Delaware River. Tributaries are off-limit.   Update:  Give away boat has been approved for 2023
Online registration. Please note that you can only register and pay for one person at a time. Follow the online instructions to choose either adult, or kids option, and shirt size. We are asking that contestants try to pick up your contest t/shirt, either during the contest, or Monday, April 24  6 pm, at the awards ceremony, located at the Phillipsburg boat launch. 
11/13/22
2023 Shad Contest Dates Are  April 20, 21, 22, 23
04/13/23
Here is the contact information for Daryl Pierce, from the PFBC. He would like shad catch information sent to him until the new Shad Biologist is hired. You can also direct any questions or concerns that you may have to him. If you do not fill out the fish catch forms, at least text or email your shad reports to him.
Daryl Pierce | Area Fisheries Manager
Pennsylvania Fish and Boat Commission | Fisheries Management Area 5
Office: 570.588.6388 | Mobile: 570.479.1085
dapierce@pa.gov
Below is a fish catch report that was put together by the PFBC, and the Delaware River Shad Fishermen's Association.   Anthony Winn, the shad biologist, is no longer with the PFBC,  so the email and text contact info, is not valid. I will update when i get the new contact info.  Now more than ever, it is very important to provide the PFBC, with as much shad catch information as we can.  With the limit being reduced from 3 shad , down to 2 shad, this information will play a big part, on whether or not more reduction is necessary.  If you have any questions about the report, reach out to me. Eric 610 762 0440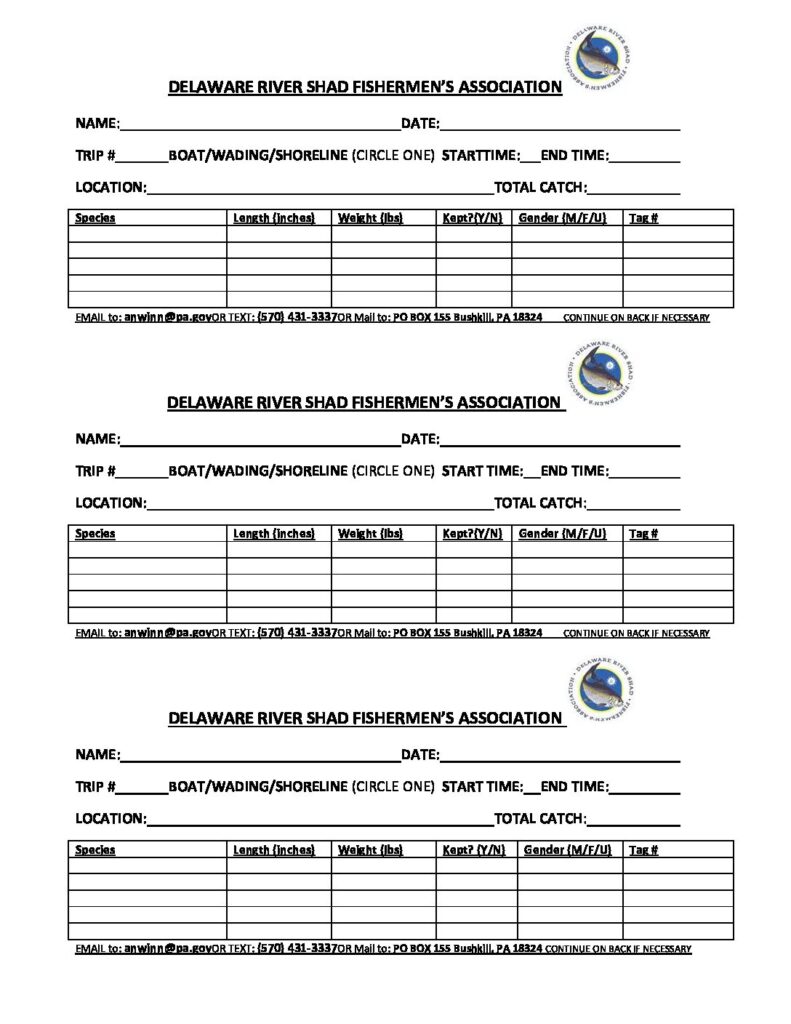 2023 Bi-State Shad Fishing Contest Champion
Steve Kollar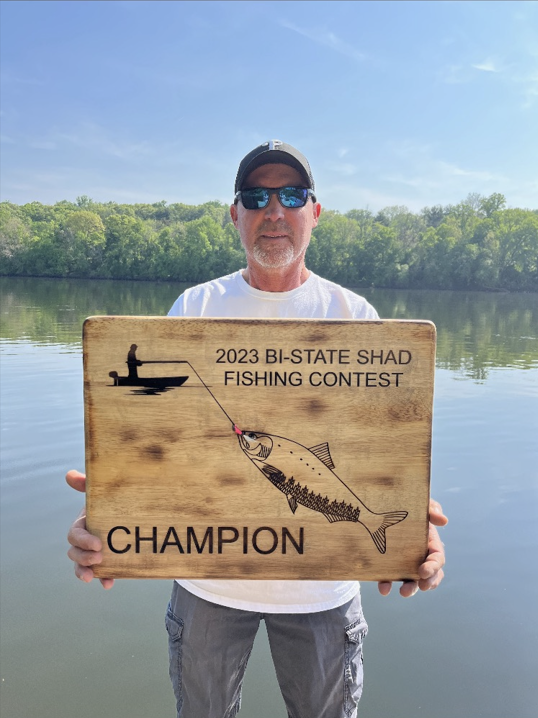 The Top Ten Finishers Of The 2023 Bi-State Shad Fishing Contest are as follows
1ST- $20.000   Steve Kollar, Washington Crossing, Pa. 5.605 lb
2ND- $3,000    Keith Kulp,  Bloomsbury, N.J.  5.205 lb
3RD- $ 2,500   John Davis, Burlington, N.J.  5.100 lb
4TH- $1,300    Ted Bench, Frenchtown, N.J. 5.075 lb
5TH- $1,250    Eric Bossert, Bangor, Pa 5.050 lb
6TH- $1,200    Bonnie Blanchard, Stockton,N.J. 4.700 lb
7TH- $1,150    Dave Perruso, Easton, Pa 4.665 lb
8TH- $ 1,100   Rick Tompkins, Hatboro, Pa 4.655 lb
9TH- $ 1,050   Paul Chontofalsky, Coopersburg, Pa 4.640 lb
10TH- $ 1,000 Zack Zupan, Canastota,N.Y. 4.560 LB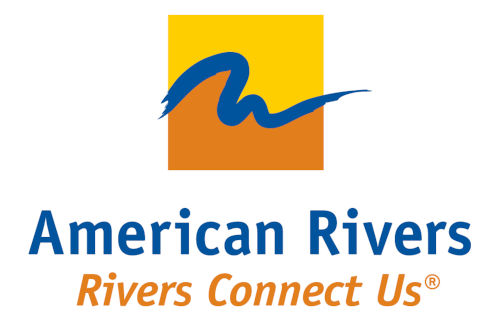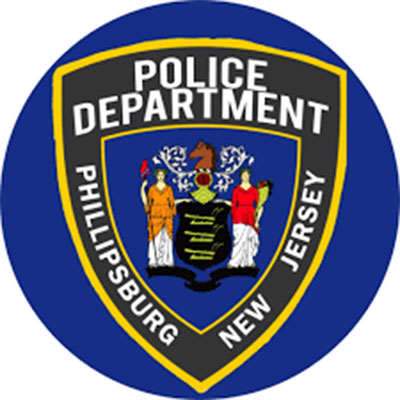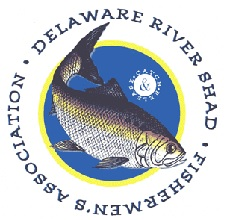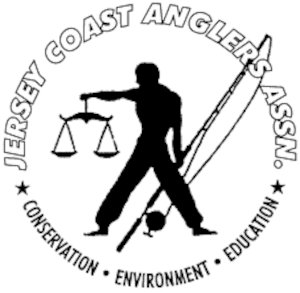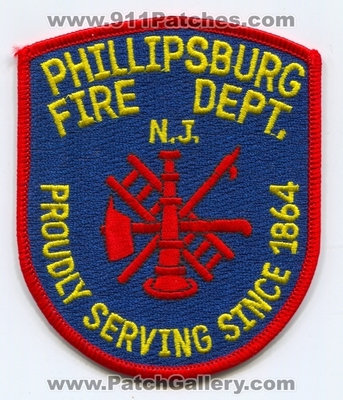 Address:
715 Buttermilk Road
Hellertown PA 18055-9779
Phone:
610-762-0440